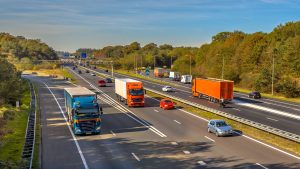 The State Agency for Roads of Ukraine (Ukravtodor), within the framework of the National Program for the Renewal of Bridges, announces the completion of restoration work at 11 out of 103 objects planned for 2020.
Agreements on repairs on 60 bridges have also been drawn up to date: 39 of them are already in operation, and repairs of 21 bridges will begin in the near future, Ukravtodor reported on its Facebook page on Wednesday.
Another 30 bridges are in the procurement phase, and two are awaiting tender announcements.
Earlier, Ukravtodor reported that as of September 1, contractors completed work on the arrangement of the upper layer of 1,700 km of roads. Today, in general, work is being carried out on 4,000 km of roads of national importance.