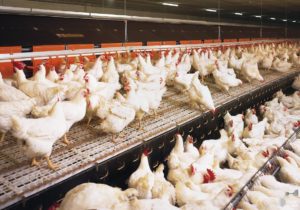 The Antimonopoly Committee of Ukraine opened a case against Myronivsky Hliboproduct (MHP), Committee Head Yuriy Terentyev has written on his Facebook page.
"The Antimonopoly Committee of Ukraine launched an investigation into the actions of the MHP group (five poultry farms and Private Joint-Stock Company Myronivsky Hliboproduct belonging to Yuriy Kosyuk) in the chicken market on the grounds of abusing monopoly position. The committee established that MHP sets conditions for trade partners for certain areas of sales, obliges partners to adhere to the pricing policy of the MHP group and prohibits them from selling competitors' products. That is, MHP practices a restrictive trade policy towards distributors, sub-distributors and partners," Terentyev wrote.
According to him, the actions of MHP can lead to a violation of the chicken distribution market structure, a significant restriction of the rights of other market players to freely choose their partners, as well as imposing their own rules of conduct on the market players.