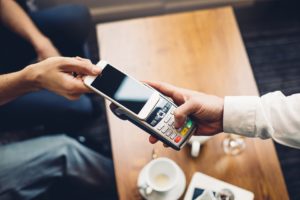 The European Business Association (EBA) predicts growth in the share of cashless payments of the total volume of payments to 17-20% in 2019 from 12-15% as of late 2018, the association has said in a press release. "This can be favored by the appearance of new technologies on the market that are interesting and convenient for consumers, for example, Apple Pay, Google Pay and others. In addition, the list of points where it is possible to pay using noncash – transport, cultural events, markets and shops – is expanding," the EBA said.
"Certainly, we want a payment revolution now. One does not need cash to go anywhere and one could pay with a card everywhere, and also to have the card tied to the owner's fingerprint. However, there are conditions and rates of market development," said Coordinator of the EBA Electronic Payments Committee Ievgenii Veremiichenko said.
At the same time, in 2019, the business expects the introduction of several new services, among which is the issuance of cash through the POS terminals at the checkout counter of an outlet, the EBA said.
According to its experts, this service will solve the problem of underdeveloped banking infrastructure and provide consumers with access to funds in accounts where there are no bank branches.
The legislative basis for launching this service has been created, market players are making final adjustments and are preparing to start providing this service in the near future, the EBA said.
Along with this, the market expects currency exchange transactions in a cashless form via the Internet banking, which, as the association said, will be available in February.