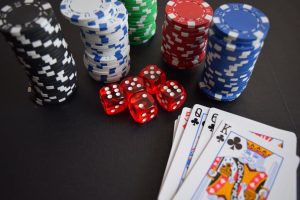 Kharkiv Palace five-star hotel belonged to businessman Oleksandr Yaroslavsky and Vertex Hotel Group, which operates President Hotel in Kyiv and Bristol, Londonskaya and Formula Wellness Spa in Odesa, are developing projects to launch casinos in their premises.
"The casino project we have been working for a long time, it is necessary that the legislative framework has come to a logical conclusion. We have experience on the use of our premises with potential investors. And this crisis does not stop these plans," General Manager of Kharkiv Palace Hotel Atis Zaharans said during the online conference entitled "Hotel Market in Crisis."
The facility has 171 rooms, three restaurants, and large conference rooms.
"At present, we continue to work, but we have removed part of the rooms to save money. We have saved only those rooms that are necessary. We serve all guests through the room service, since all the restaurants and bars are closed, as well as the spa center… Only several rooms are occupied, no more than a dozen or two," Zaharans said.
According to Regional Director of Vertex Hotel Group Olena Varivoda, the company is also working on a project to open a casino in the hotel's area, without indicating which one.
"We have the opportunity to open a casino in the hotel. There is a project that we are working on, an additional service – a casino – in our area. Project work is underway to prepare this part of the hotel," she said.
She also added that since the beginning of quarantine in Ukraine, Vertex Hotel Group immediately closed hotels such as Londonskaya and Formula Wellness Spa. At the end of March, the President Hotel in Kyiv was closed, and at the beginning of April, the Odesa Bristol was closed too.