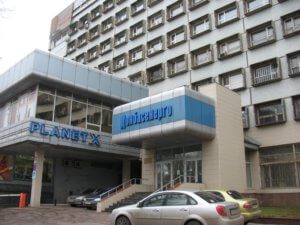 PJSC Donbasenergo has signed a contract with Dongfang Electric International Corporation (China) for reconstruction of unit No. 6 of the Sloviansk thermal power plant (TPP) with its division into units 6A and 6B of 330 MW each.
According to the company's press release, the cost of the contract for the reconstruction using CFB technology (the technology of coal combustion in a circulating fluidized bed) is $684.296 million.
According to the plan, unit No. 6A will be put into operation in July 2022, unit No. 6B in July 2023. The units will burn steam coal.
The project implementation will extend the life of thermal power plants by 40 years, increase their operation efficiency, reduce specific fuel consumption and maintenance costs. The new units will comply with all ENTSO-E technical requirements and the European environmental directives.
Reconstruction of unit No. 6 of the Sloviansk TPP will significantly reduce the cost of electricity produced, burn low grade coal without using natural gas in the load range of 40-100%.
Donbasenergo Director General Eduard Bondarenko said that efficiency of the units will be at least 42%. The company seeks to receive the funds for investment in the tariff for electricity transmission in the amount of 30%. The reconstruction will be financed using the loan from a Chinese bank by 70%.
Donbasenergo operates Starobesheve (located in the occupied territory) and Sloviansk thermal power plants.
CHINA DONGFANG ELECTRIC, CONTRACT, DONBASENERGO, RECONSTRUCT, UNIT