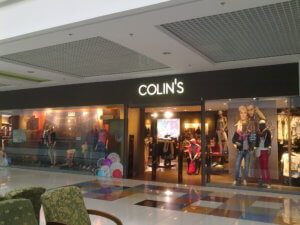 Delta Tex LLC, which develops the Colin's youth clothing store network in Ukraine, plans to open more than ten new stores in the next two years, as well as launch an online store by the end of May 2018. "I think we will launch an online store at the end of May-June … Over the next two years we plan to open about ten more stores, so we will have 75 stores in different cities," Colin's Ukraine Sales Director Volkan Peker said, speaking at the Retail & Development Business Expo 2018 exhibition held in Kyiv last week.
The first Colin's brand store in Ukraine was opened in 2000.
As of the end of March 2018 the network had 62 stores with a total area of 21,000 square meters in 29 cities of Ukraine. Thus, the Ukrainian market is the third for the network after Turkey and Russia.
Colin's is part of Eroglu Holding (Istanbul, Turkey), established in 1983. As of the end of March 2018 Colin's network had about 600 stores in 38 countries. Delta Tex LLC was established in 2010.