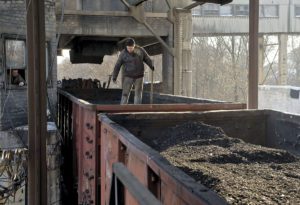 DTEK Energo has bought 73,000 tonnes of coal from a gas group from Columbia.
According to the company's press release, in Yuzhny port in Odesa region W-Ace dry bulk carrier has already been disembarked, after which coal will move to DTEK thermal power plants (TPP).
As DTEK Energo Director General Dmytro Sakharuk said, Ukraine will face peak loads in October, so for the successful completion of the heating season the holding is steadily increasing coal reserves in the warehouses of its TPPs.
In total, DTEK contracted five bulk carriers with coal from Columbia. Three have already arrived in Ukraine, one more is expected next week, and the last will arrive in October.
As reported, as of September 20 DTEK already prepared 756,000 tonnes of coal in the warehouses of its TPPs.