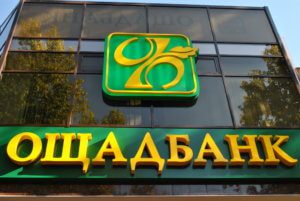 State-owned Oschadbank (Kyiv) on September 10, 2018 paid the $32.8 million coupon on restructured $700 million eurobonds in full amount and in accordance with the issue terms, the press service of the bank has told Interfax-Ukraine.
The yield on eurobonds is accrued and paid twice a year – on March 10 and September 10.
As reported, in 2015, Oschadbank restructured eurobonds maturing in 2016 and 2018 for a total of $1.2 billion. Under the agreement, eurobonds were issued for the amount of $700 million due on March 10, 2023 and with the yield of 9.375% per annum, for $332.914 million due on March 20, 2025 and the yield of 9.625% per annum and $167.086 million due on March 20, 2025 and the yield 8.25% per annum.
In addition, eurobonds were issued for $100 million with maturity up to 2024 after restructuring the subordinated loan for the corresponding amount.
Oschadbank was founded in 1991. Its only owner is the state.
Oschadbank ranked second among 84 banks operating in the country on June 1, 2018 in terms of total assets (UAH 236 billion), according to the National Bank of Ukraine.