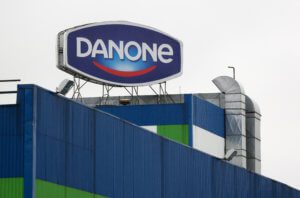 Danone in Ukraine has begun exporting yoghurt to Poland with the weekly deliveries of 20 tonnes, the company's press service has reported. According to the report, Danone exports products for children under the Danonki brand (in Ukraine the Rastishka brand), as well as Activia bifidus yoghurt. The export volume of each product category is 10 tonnes per week.
"In 2018, the company received a request from partners from Poland for the supply of products for children under the Danonki brand. The request has been successfully implemented, therefore Poland became the first country in the European Union to which Ukrainian yoghurt was delivered," the manufacturer said.
The company also reported on the request for an increase in export volumes. In addition, Danone intends to organize the supply of dairy products to other EU countries.
According to the company, Danone is now also exporting Prostokvashino sour cream and Activia drinking bifidus yoghurt to the United Arab Emirates. According to Danone, the exported products are manufactured at Danone Dnipro plant (Kherson). Danone Group is represented in 120 countries. It owns more than 190 factories, which employ about 102,000 people.