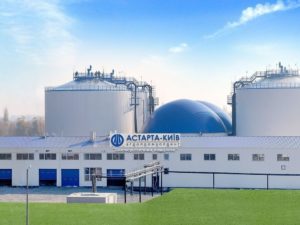 Germany's Deutsche Investitions- und Entwicklungsgesellschaft mbH (DEG) has approved $20 million financing to Astarta agricultural holding.
"The project will help the company to secure long-term working capital financing and capital expenditure program," the company said in a report on the Warsaw Stock Exchange (WSE).
According to a posting on DEG's website, the financing is long-term one, but no other details are presented.
The German corporation said that some funds will be sent to buy newest equipment and modernization of production technology to cut natural resource consumption.
DEG is a subsidiary of Germany's KfW development bank.
Astarta is a vertically integrated agribusiness holding operating in eight regions of Ukraine. The holding includes eight sugar factories, agricultural enterprises with a land bank of 243,000 hectares and dairy farms, a biogas plant and a soybean processing complex in Poltava region.