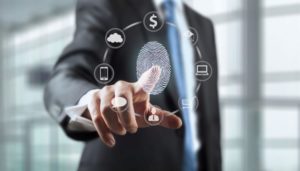 Advisor to the president of Ukraine Mykhailo Fedorov at a meeting with the representatives of the Interior Ministry, the State Migration Service and the Ministry of Justice has discussed the implementation of the national system of citizens identification.
"In the world of digital economy, citizens, businesses, the government are participants in an invisible interaction with each other through the Internet and various online systems, and therefore to establish trust, carry out relevant transactions and receive electronic services, the identification of citizens or enterprises is an important step," he said.
According to him, the non-availability of a unified identification system in Ukraine led to incoherence of information about persons in state information resources, which makes it impossible to adequately search and reconcile data in state registries, creating the possibility for manipulating and distorting information.
The introduction of a national identification system along with the development of alternative BankID and MobileID allows changing the "paper" system of interaction and is a key element of the programs "State in Smartphone" and "Digital Economy".
According to Fedorov, it is also important to streamline the development of digital identification in Ukraine with the relevant EU regulations (eIDAS).