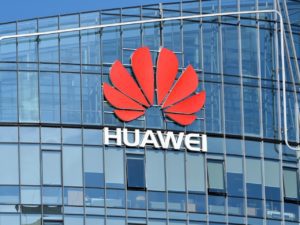 26th of Nov Huawei invited the stakeholders from government, operators, and industry partners to attend the forum. On the forum Huawei and the industry partners shared the views and suggestions regarding digital transformation of Ukraine.
Huawei introduced the global experience regarding the universal coverage and the infrastructure sharing, and all the stakeholders warmly discussed the development plan in Ukraine. Huawei said they would work closely with the Ukrainian partners to develop industry ecosystems, and drive Ukraine's social and economic development.
In the 2019 Global Connectivity Index recently published by Huawei, Ukraine ranks four places higher than last year. Its GCI score has increased by 12 points in the span of five years, an impressive achievement among the 79 countries surveyed. From 2015 to 2019, the mobile broadband penetration in Ukraine increased from 8% to 65%.
During the past 20 years, Huawei has established close partnerships with major carriers, and enterprises to drive joint ICT infrastructure construction across the country. In the past three years, Huawei, together with local operators, has helped Ukraine achieve leapfrog development from 2G to 4G, saving three to five years of construction time compared with other countries.