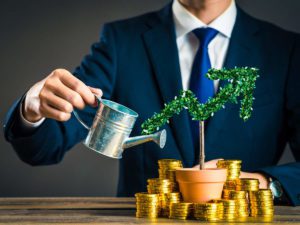 Foreign direct investment (FDI) made from domestic assets was estimated at $485 million in 2018 against $270 million in 2017, the National Bank of Ukraine (NBU) has said in its statement on the so-called "round-trip investment" (when a resident withdraws funds that are then returned to the country in the form of foreign direct investment).
The regulator noted that this amount was 20.6% of the total FDI in Ukraine in 2018, while in 2017 the share of round-trip investment was 10.4%, and 4.1% in 2016.
The central bank added that $106 million of the amount of $485 million mentioned above will be invested in banks (compared to $54 million last year). Round-trip investment in other sectors last year was estimated at $379 million ($216 million in 2017).
In 2010-2018 the volume of residents' assets that were withdrawn abroad and then returned to Ukraine in the form of foreign investment was estimated at $8.4 billion, or 22% of the total FDI over this period.
According to the NBU, Ukrainian businesses conducted such transactions mostly via Cyprus ($4.1 billion), the Netherlands ($1.54 billion), Switzerland ($530 million), and Austria ($480 million).
The NBU plans to publish such data on an annual basis.