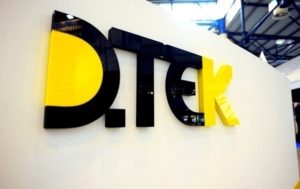 DTEK Energy in January-September 2019 increased its net profit by 85.4% (UAH 2.899 billion) compared to the same period last year, to UAH 6.294 billion, the report on the company's website said.
DTEK Energy's revenue for the nine months decreased by 39.7% (by UAH 47.523 billion), to UAH 72.289 billion, gross profit by 17.7% (by UAH 2.551 billion), to UAH 11.873 billion.
For the nine months, the company invested UAH 4.2 billion in production, and paid UAH 11.6 billion in taxes to the budgets of all levels.
The company told Interfax-Ukraine that profit growth against the background of a decrease in income is associated with the strengthening of the hryvnia exchange rate, due to which net profit was received.
"In total, net profit amounted to UAH 6.3 billion, which corresponds to the indicator of exchange rate differences, which are not a monetary operation. Thus, the company's production activity did not show a positive financial result. This is due to the development of the regulatory system for a new model of the electricity market, which today offers great preferences to foreign manufacturers," DTEK said.