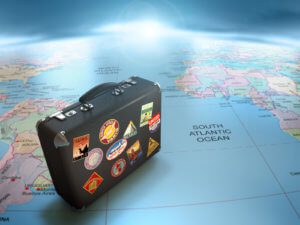 First Deputy Prime Minister and Economic Development and Trade Minister Stepan Kubiv has ordered to create a working group for drafting legislation amendments in the sphere of tourism and settling the situation on this market. The press service of the Economic Development and Trade Ministry of Ukraine reported on Thursday that on July 4, a meeting headed by Kubiv was held to settle the situation in Ukraine due to commercial conflict between tour operators and airlines.
"At the same time, the Economic Development and Trade Ministry, within the framework of the current legislation, is deprived of effective instruments of influence on the players of the tourism market, so Kubiv instructed to create a working group that will draft proposals to amend the current legislation," the press service said.
In particular, it is planned to strengthen licensing requirements for tour-operator activity, create an effective mechanism for realizing the civil liability of the tour operator to tourists, increase the amount of financial support for tour operators, establish the administrative responsibility of tour operators for violating legislation in the sphere of tourism and other things.
As it was reported, on June 30, massive delays and cancellations of charter flights began, as a result of which about 1,500 citizens of Ukraine were "stuck" in Tunisia, Albania and Georgia.
As the Bravo airline reported, the problem with the delivery of passengers and cancellation of flights arose due to a debt of the tour operator Oasis in the amount of UAH 25 million.
At the same time, Oasis called this information unreliable and laid the responsibility for disruption of flights to the airline.