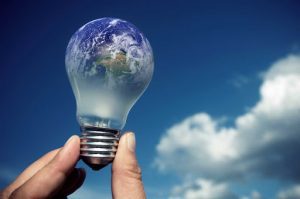 PrJSC Dniprovsky Metallurgical Plant (DMZ, formerly Evraz-DMZ), a member of DCH Steel of DCH Group of businessman Oleksandr Yaroslavsky, will allocate more than UAH 15 million for the implementation of the energy saving program in 2020-2021.
According to a press release from the company, major repairs were carried out last year on the combustion plugs of excess blast furnace and coke oven gas, thus avoiding energy leaks. To date, the work on replacing outdoor lighting on the territory of the enterprise has been practically completed.
In rolling shop No. 2, seven frequency converters were installed on the fans for blowing off the electric motors of stands Nos. 1-8, about 70 lamps were replaced with energy saving ones in three spans. The lighting on conveyors S-4 and U-1 of the coke plant was also replaced.
"The modernization of lighting will significantly reduce energy consumption. In addition, working conditions will improve, as the illumination from LED lamps is much higher," the press release said.
The plant specializes in production of steel, pig iron, rolled products and coke.
On March 1, 2018, DCH Group signed an agreement on the purchase of Dniprovsky Metallurgical Plant from Evraz.