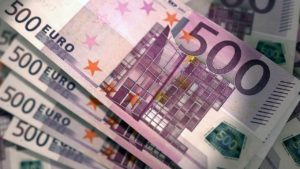 Nordic Environment Finance Corporation (NEFCO) since 2010 has implemented 243 municipal and private energy efficiency projects in Ukraine, and the total investment has reached EUR 226 million.
According to NEFCO Managing Director Trond Moe, in particular, 179 projects worth EUR 119 million were implemented in the municipal sector and 58 projects worth EUR 89 million in the private sector. In addition, six more projects were implemented with financial institutions for a total of EUR 18 million.
Moe said at a meeting with reporters on Thursday in Kyiv that the largest NEFCO office after its head office in Helsinki is located in the Ukrainian capital.
Ukraine is now the most important country for NEFCO. But in general, the corporation worked on projects in 80 countries, completing more than 1,300 projects. Last year, NEFCO implemented 124 new projects, most of them in Ukraine, he said.
All these projects, according to Moe, contribute to Ukraine achieving an increase in the share of renewable energy of integrated consumption, while reducing CO2 emissions.
By providing financing and sharing risks, NEFCO makes it possible for Northern European companies to invest in Ukraine and at the same time support Ukraine in the transition to clean and sustainable energy, the NEFCO managing director said.
The company plans to continue close cooperation with Ukraine regarding the implementation of energy efficiency projects and the reduction of CO2 emissions.