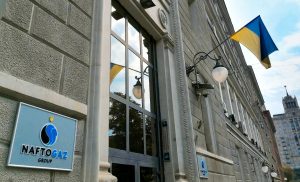 Naftogaz has begun pilot operation of the energy trading and risk management system (ETRM).
"This product accelerates business decision making by creating a unified database of counterparties, contracts and agreements and real-time data exchange between the functions of front, middle and back offices, as well as security, compliance, risk management and financial control. This helps increase efficiency, transparency and control over gas trading operations, as well as improve the management of commercial risks and the quality of management decisions," the statement says.
Naftogaz notes that thanks to the introduction of this system, it takes 15-20 minutes to negotiate a contract for the sale or purchase of gas, while earlier this required several days and about 20 signatures.
The TRMTraker system from Pioneer Solutions LLC was chosen to implement ETRM. Subsequently, the ETRM solution can also be introduced for trading in electricity, oil and petroleum products.
"Now Naftogaz Commerce can systematically analyze the risks of trading positions and accelerate the support of signing transactions, and at the subsequent stages of implementation analyze settlements with counterparties and simulate the state of the gas portfolio subject to changes in prices, exchange rates, volumes of gas production and consumption," the company said.