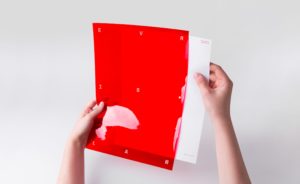 The decision of the National Bank of Ukraine (NBU) to cancel mandatory sale of currency by business could result into active use of derivatives, such as forwards, futures, options, and swaps, Senior Associate Lawyer of Evris Law Firm Kateryna Breduliak has said. She recalled that the regulation on mandatory sale of 30% of currency on the interbank currency market was canceled on June 20, 2019. Mandatory sale of currency from clearing accounts was canceled on June 19, 2019.
Breduliak said that the NBU's decision to cancel mandatory sale of currency was "rather predictable" taking into account the law on currency and currency transactions, which took effect on February 7, 2019, as well as the NBU's course towards currency liberalization.
"Despite another relaxation of currency rules by the NBU, several approved currency liberalization measures have no significant effect on the financial market. However, the regulator took a timely decision as long as demand for U.S. dollar and at the same time for currency earnings is expected in summer," the lawyer said.
She added that as a result of such changes businesses could actively use derivatives (forwards, futures, options, swaps).
"Bankers also hope for improvement as long as businesses will transfer currency in Ukraine more actively because now they can withdraw it any time," she said.
The lawyer stressed that "in such situation it will be much more difficult to make dollar rate forecasts and the volume of currency on the market is also unknown."
Breduliak added that "cancellation of mandatory sale of currency will not have a dramatic effect on businesses."
"For example, take an agricultural company. The farmers need hryvnias to prepare for the sowing campaign. Hence, there is no point in holding currency back and the agricultural company anyway has to sell currency to insure its further work," she said.
As reported, the NBU canceled the mandatory sale of currency by businesses from June 19, 2019.