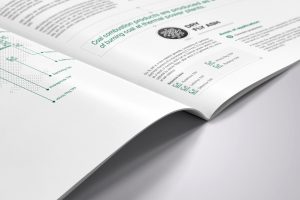 UMG Investments, which combines the mineral extraction and processing assets of SCM financial and industrial group, has acquired a minor stake in Feednova, which is implementing a project to build a plant for the production of high protein feed additives and animal fat in Busk (Lviv region), according to a Feednova press release.
"We, as a local investor, understand that without new projects, without creating jobs and supporting business processes in portfolio companies, there will be no rapid economic recovery after overcoming the pandemic. We keep moving along all the previously agreed investment projects, and we are glad that our investment in Feednova helps create the first independent livestock by-product processing operator in Ukraine," UMG Investments CEO Andriy Horokhov said.
Feednova said the financial details of this agreement were not disclosed.
Feednova is expected to process raw materials from external suppliers to produce feed additives and animal fat for farm and domestic animals. It is planned that the complex will have four production lines and five boilers (Mavitec, the Netherlands) with a capacity of more than 220 tonnes of raw materials and 90 tonnes of finished products per day. It is expected that up to 100 jobs will be created.
UMG Investments is an investment company with a focus on developing business in the raw materials and processing sectors. It was founded in 2006 by SCM Group. UMG Investments manages portfolio companies in the following sectors: mining, management of by-products and industrial waste, industrial goods and services. The market value of the assets managed by the company exceeds $500 million.