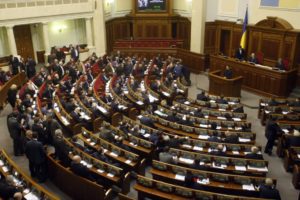 The session of the Verkhovna Rada of the ninth convocation, according to the law, should take place no later than September 10, the parliament staff predict that the newly elected members of parliament will gather as soon as possible after the elections. After voting at the extraordinary elections of the Verkhovna Rada on July 21, the Central Election Commission (CEC) should within 20 days publish official results in the official newspapers Holos Ukrainy and Uriadovy Kurier with the list of elected parliamentarians.
According to the legislation, the Verkhovna Rada meets for the first session in the hall of the parliament no later than on the 30th day after the announcement of the voting results.
Thus, the first session of the parliament should take place before September 10.