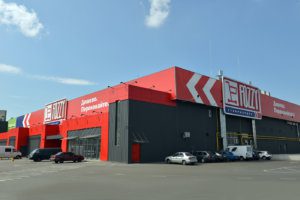 PrJSC Fozzy Retail (Vyshneve, Kyiv region), a construction and development company, in 2017 received UAH 21.5 million of net loss, while in 2016 it saw UAH 102.6 million of net profit. According to a company report in the information disclosure system of the National Securities and Stock Market Commission, its net income last year doubled to UAH 4.4 million, while undistributed profit halved to UAH 154.5 million.
The assets of Fozzy Retail decreased by 16.4% and amounted to UAH 857.3 million.
Long-term liabilities decreased by 25 times, to UAH 1.45 million, current liabilities increased by 7.7%, to UAH 699 million.
As reported, Fozzy Retail will pay UAH 141.6 million in dividends for 2017.
PrJSC Fozzy Retail was established in 2005. It carries out activities in the field of organizing construction of real estate for sale or leasing, as well as in accounting and consulting.