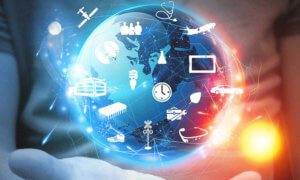 Freenet LLC Internet provider (the O3 trademark, Kyiv) increased its earnings before interest, taxes, depreciation and amortization (EBITDA) by 24.1% in 2017, to UAH 73.87 million, and its subscribers' base expanded by 11%, to 134,400 users.
The press service of the company reported last week that in the past five years gross revenue of the operator soared 2.6-fold, including by 23.4% in 2017, to UAH 178.2 million.
EBITDA margin reached 50% in 2017.
Last year the company invested UAH 84.46 million in development of own networks, which is UAH 20 million more than in 2016.
Today Freenet has 17 branches and subscribers' servicing centers in nine regions of Ukraine.
Freenet provides services under the O3trademark. It is the national operator of broadband Internet access.
The company builds networks using FTTx technology using 10 and 40 gigabit fiber-optic cables.