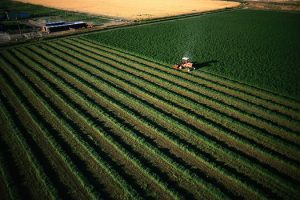 The Cabinet of Ministers proposes to abolish support for agricultural producers, for which UAH 4 billion is provided in the 2020 national budget and increase funding for the Pension Fund of Ukraine by UAH 20 billion, to UAH 192 billion.
The materials of amendments to the law on the 2020 national budget of Ukraine, which the government submitted to the leadership of the Verkhovna Rada, were released by MP Oleksiy Honcharenko in the Telegram Channel on Thursday, March 26.
According to the amendments, the Cabinet of Ministers also intends to cut a number of subventions to local budgets, namely for the construction and repair of roads by UAH 3.24 billion, to UAH 18.9 billion; for local elections by more than UAH 2 billion, to UAH 1.3 million.
The amendments also provide for a reduction in the financing of the State Road Agency (Ukravtodor) by UAH 3.27 billion, to UAH 18.9 billion.
Regarding the country's power bloc, it is proposed that the financing of the Interior Ministry be left at almost the same level at UAH 92.961 billion against the current UAH 92.966 billion. The costs for the Prosecutor General's Office are proposed to be cut by UAH 50 million, to UAH 7.55 billion.
According to the materials with the proposed changes, funding for the Cabinet of Ministers Secretariat can be reduced by UAH 670 million, to UAH 930 million; the Supreme Court by UAH 110 million, to UAH 2.27 billion, the Verkhovna Rada apparatus by UAH 11 million, to UAH 1.989 billion.