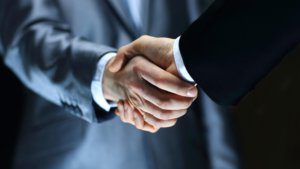 Ukrainian Insurance Group and Globus Insurance Company (both based in Kyiv), that are members of Vienna Insurance Group, plan to complete the merger and become a single legal entity at the end of 2021, Head of Ukrainian Insurance Group Pavlo Nelha has said at a press conference.
"In fact, the process of merger, taking into account the peculiarities of Ukrainian legislation, is not fast, not easy, and we are ready for it. Our plan is to have one legal entity and unite the balance sheets of the insurance companies by the end of 2021," he said.
He said that one of the reasons for such a long period of consolidation is different organizational forms of the companies as Ukrainian Insurance Group is a joint-stock company, while Globus is an additional liability company.
"To date, the stage of combining the networks and offices has already been completed. We approached the second stage – a legal merger of the two companies, in fact, the merger of the balance sheets," Nelha noted.
Ukrainian Insurance Group has been operating in the market for over 18 years. It has 30 licenses for voluntary and compulsory types of insurance. The regional network has more than 80 offices throughout Ukraine. The company employs more than 500 people.
Globus insurer has been operating in the market for more than 24 years. It HAS 19 licenses for different types of insurance.