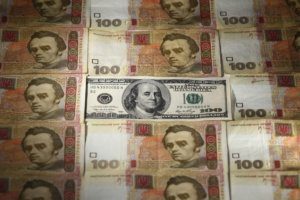 The ongoing strengthening of the hryvnia is a consequence of the high value of the national currency due to a tight monetary and weighted fiscal policy, as well as growing earnings from exports, Deputy Governor of the National Bank of Ukraine (NBU) Oleh Churiy has said.
"There are several factors that are conducive to the stronger hryvnia: these are, first of all, a tight monetary policy, a balanced fiscal policy, and the third important factor is that this year Ukraine has gathered a harvest that was a record over the years of independence. All this means export earnings which have reinforced what is happening today," he said at a briefing in Kyiv on Saturday.
As reported, the hryvnia forex rate has been strengthening since the end of October. After the introduction of martial law on November 26 until December 26, the national currency dropped sharply to UAH 28.315 per U.S. dollar. However, after a couple of days, the hryvnia resumed its positive momentum, which has accelerated sharply since December 17. The hryvnia forex rate on the interbank forex market on Friday strengthened to UAH 27.385 per U.S. dollar from UAH 27.515 at the end of the previous working day. Quotes of the hryvnia at the end of trading stood at UAH 27.37-27.40 per U.S. dollar.