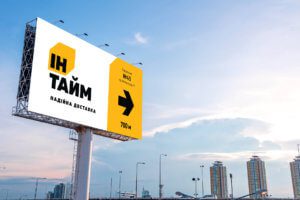 The In Time national delivery service plans by the end of 2018 to increase the number of offices by 13.7%, to 720 and install 100 own pick-up and drop-off points in Kyiv.
"This year we plan to increase the number of In Time offices to 720. We are also working on the format of offices, we are looking for the right forms, the right places, the right set of services in them," the founder of In Time Serhiy Hrachev said at a press conference on the occasion of the company's 16th anniversary on Thursday.
According to him, for 16 years of work in the market the company has reached the parameters for the delivery of parcels from the first time in 92.6% of cases, completely eliminating the facts of their non-delivery. At the same time, the delivery time to the regional centers was reduced to 24 hours, to remote regions – up to three days, and the service of targeted delivery to the most distant settlements – up to seven days.
Currently, In Time works in 439 settlements, serves 648 offices, 2,000 delivery points, 1,445 pick-up and drop-off points in partnership with PrivatBank (Kyiv).
Hrachev pointed out the active development of Zruchna service – targeted delivery for online stores in two-hour intervals convenient for the client, believing that in the coming years, e-commerce will be the key driver of the logistics market. According to him, about 200 online shops have already been connected to the service, and contracts with several large marketplaces are in the process of signing.
He said that In Time plans to develop own pick-up and drop-off points chain.
"We have developed our own pick-up and drop-off point management system. We have our own points. We will install and test them with one of our partners. We want to install 100 points in Kyiv for tests," Hrachev said, adding that they are to be installed this year, in the most visited places, but not outdoor, in buildings.
In general, Hrachev said, In Time in 2018 will continue to implement the plan for the restructuring and modernization of IT infrastructure and offices in accordance with rebranding plans.
The In Time national delivery service was established in May 2002 with a central office in Kyiv.