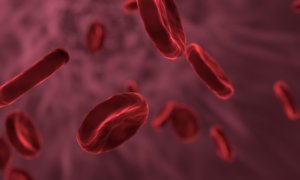 The Cabinet of Ministers of Ukraine has permitted the manufacturer of blood-derived products Biopharma Plasma LLC (Kyiv region) to sell donor blood preparations outside of the country for the indefinite period of time. The government approved the resolution at a meeting on Tuesday. The implementation of the resolution will contribute to an increase in the volume of production of medicines and the expansion of the export potential of Ukraine.
As reported, at the end of 2017, the Cabinet of Ministers issued Biopharma Plasma a license to export 32 names of medicines and medical products outside Ukraine in 2018.
Biopharma is among the ten largest Ukrainian drug manufactures. Biopharma produces more than 20 immunobiological preparations of blood, as well as drugs obtained by recombinant DNA technology and probiotics.
According to the National Commission for Securities and the Stock Market, shares in Biopharma Plasma belong to Niobera Investments Limited (Cyprus). The holder of a majority stake and the beneficiary (the holder) of the majority stake of the shareholder Niobera Investments Limited is Kostiantyn Yefymenko. Another beneficiary of Niobera Investments Limited is Vasyl Khmelnytsky.
BIOPHARMA, DONOR BLOOD, EXPORT, INDEFINITE PERIOD, PREPARATIONS