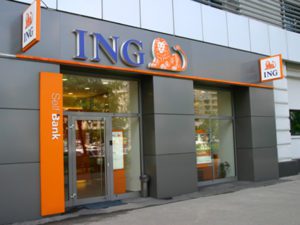 The net profit of ING Bank Ukraine (Kyiv) in January-September 2019 totaled UAH 581.984 million, which is 70.7% more than a year ago (UAH 311.638 million), according to quarterly financial statements of the bank posted on its website last week.
The net profit in Q3 2019 totaled UAH 165.506 million, which is 69.3% more than a year ago.
Net interest income for in January-September this year increased 5.7% compared to the corresponding period of 2018, to UAH 756.340 million.
According to the results of January-September 2019, the bank's assets increased 11.0%, to UAH 12.159 billion, including loans issued to customers, which decreased 29.9%, to UAH 5.977 billion.
Bank liabilities from the beginning of the year grew by 17.3%, to UAH 8.051 billion.
The bank's net worth for this period increased 0.5%, to UAH 4.108 billion. The charter capital remained at the level of UAH 731.298 million.
ING Bank Ukraine was founded in 1997. By January 1, 2019, its sole shareholder was ING Bank N.V.
According to the National Bank of Ukraine (NBU), on July 1, 2019, ING BankUkraine ranked 22nd in terms of net assets (UAH 11.413 billion) among 76 operating Ukrainian banks.