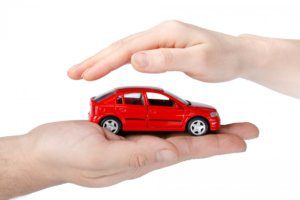 Bulgaria's Euroins Insurance Group (EIG), a large independent insurance group in the Central and Southeast Europe, is acquiring the Ukrainian travel insurance business of Munich Re's Ergo – ERV Ukraine (Kyiv). "The companies have signed acquisition agreements. The deal is expected to be finalized after receiving approval by the regulatory authorities," EIG said in a statement. The agreement provides for further cooperation between EIG and ERGO, including the transfer of know-how of ERV and the opportunity for EIG to sell travel insurance products under the ERV brand or a model of joint branding in Ukraine and other countries where EIG is present.
According to the release, ERV Ukraine is the second largest provider of travel insurance in Ukraine with a market share of 10.7%. In 2017, almost 627,000 customers were provided with the company's services.
"The acquisition of the ERGO insurance business in Ukraine is in line with our strategy of expanding and diversifying our portfolio in Eastern Europe and strengthening our position as the leading insurance group in the region," EIG said citing CEO Kiril Boshov.
According to him, ERV Ukraine will be kept as a separate company outside the Ukrainian EIG subsidiary Euroins Ukraine, in order to concentrate efforts on selling travel insurance products.
"We are very pleased that EIG has signed the acquisition agreement, including far-reaching sales cooperation, which helps us to enter new markets and make our sales even more powerful," Chief Executive Officer of ERV Richard Bader, a travel insurance specialist at ERGO, said.
BULGARIA, EUROINS, INSURANCE BUSINESS, INSURANCE GROUP, MUNICH, RE'S ERGO