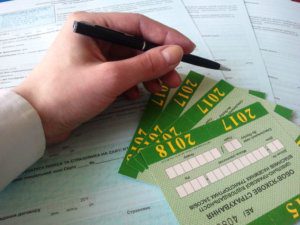 The insurance companies of Ukraine that are members of the Motor (Transport) Insurance Bureau of Ukraine (MTIBU) in January-May 2018 increased collection of insurance premiums on compulsory insurance of vehicle owners' civil liability (OSAGO) by 19.8% compared with the same period in 2017, to UAH 1.801 billion. The number of OSAGO contracts for the five months grew by 3.57, to 3. 249 million, the MTIBU's website said.
In addition, the total amount of insurance claim fee payments on internal insurance contracts rose by 18.8%, to UAH 905 million. In particular UAH 132.8 million was paid using Europrotocols, which is 46.1% more than in January-May 2017.
The bureau also recorded a 0.04% increase in the number of settled insurance cases, to 57,117, of which 14,800 (an increase of 14.3%) using Europrotocols.
The MTIBU is the only association of insurers that carry out compulsory insurance of vehicle owners' civil liability for harm caused to third parties. Its members are 56 insurance companies, in particular full members of the bureau that have the right to sign Green Card contracts are nine companies.