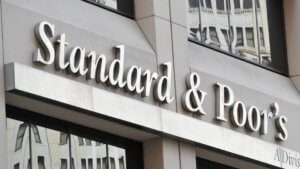 S&P Global Ratings has affirmed its 'B-' long-term issuer credit rating on the Ukrainian capital city of Kyiv. The outlook is stable, S&P has said in a press release.
After debt restructuring, the city of Kyiv has no commercial debt, and its direct debt consists of intergovernmental obligations to Ukraine's central government. The city's cash reserves will likely remain high and serve as a buffer in case the city needs to support its government-related entities, S&P said.
The stable outlook reflects our view that, in 2018-2020, Kyiv's strong budgetary performance and solid cash position will counterbalance institutional uncertainties and the potential crystallization of contingent liabilities.