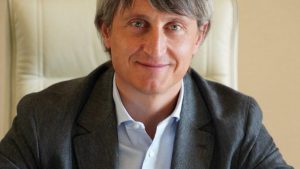 Construction on the N-01 Kyiv-Znamyanka highway, which in three sections is being carried out by RDS group of road construction companies within the government's and president's "Big Construction" program, is three months ahead of schedule, the company has said.
"We are ahead of schedule on the N-01 highway. There are only three sections. According to the contract, we must hand over the first one in September, the second one in October, the third one in November, but we will finish everything in July," Yuriy Shumakher, the co-owner of the group, told Interfax-Ukraine.
According to him, almost 100 people work at the facility, employees comply with sanitary safety standards.
The company said that it had signed agreements on this site for a total of UAH 658 million with the Automobile Road Service of Cherkasy region. Repairs are underway in Horodysche and Smila districts. Some 36.8 km of old pavement have been dismantled. The new coating will be two-layer. The bottom layer of asphalt concrete pavement has been laid. In Horodysche district, some 14 km of the upper finish layer have been laid. Now traffic is in a reverse mode.
RDS Group is included in the top three road construction companies of Ukraine. It includes Kyivshliakhbud" and Rostdorstroy. The core business is construction, reconstruction and maintenance of roads and bridges, construction of airfield complexes.
The ultimate beneficial owners of RDS Group are Ukrainian citizens Yuriy Shumakher and Yevhen Konovalov.