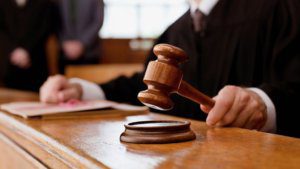 Class actions lawsuits are foreseen in Ukrainian legislation, although their tools are not regulated, and practice is not spread, according to lawyers polled by Interfax-Ukraine. Lawyer from Egorov Puginsky Afanasiev & Partners (EPAP) Ukraine law firm Yuriy Nekliayev said that class actions lawsuits are rather popular in legal practice of western countries. Court rulings on class actions lawsuits could synchronously defend the interests of a large circle of persons, which allows decreasing loading on courts and observing the balance between defending the public and personal interest.
The lawyer said that the main feature of class actions lawsuits is that if it is satisfied, the court decision will be binding for all members of the group who potentially incurred losses from the defendant's actions, even if such persons did not take direct part in the lawsuit.
At the same time, he drew attention to the factor of choosing a representative who would act in court in the interests of the "injured" group of persons, since the possibility of satisfying the claim, which applies to a wide range of persons, largely depends on the professionalism and qualifications of the representative.
"In Ukraine, unfortunately, the category of class actions lawsuits is not clearly regulated by law, and therefore is not widely spread," he said.
Nekliayev said that these claims can be filed, in particular, against tour operators/airlines.
He pointed out the unsettled state of this legal category as "a class action" in Ukraine, while the legislator introduced other procedural possibilities that allow for more rapid hearing of court cases. For example, the Ukrainian courts can unite a homogeneous case in one proceeding, if the basis for such lawsuits are the same circumstances (legal relationship) or they are closely related.
"Consumers of services, including tourism and air transportation services, have the opportunity of defending their rights by merging into nongovernmental organizations and submitting relevant lawsuits to the court by applying to already existing nongovernmental organizations to protect the rights of a certain group of consumers of goods or services, and personally applying to the court to reimburse the losses caused by a tour operator/air carrier and moral damage," the lawyer said.