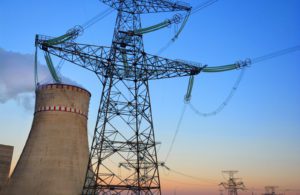 Ukraine in January-June 2019 increased revenue from exports of electricity by 17.9% or $28.792 million compared with January-June 2018, to $189.455 million, including $32.188 million in June alone. Hungary bought electricity worth $118.05 million, Poland $40.386 million, Moldova $23.487 million, other countries $7.532 million, Ukraine's State Fiscal Service has said.
Over the period under review, Ukraine imported electricity worth $0.607 million, in particular, electricity imports from the Russian Federation were estimated at $0.571 million, from Belarus at $0.034 million, from Moldova at $0.003 million.
As reported, Ukraine in 2018 exported electricity worth $331.942 million. Hungary bought electricity worth $189.958 million, Poland $78.763 million, Moldova $53.144 million, and other countries $10.078 million. Exports of Ukrainian electricity in monetary terms in 2018 increased by 40.9% compared to 2017.
Ukraine increased electricity exports by 19.3% or 999.4 million kWh in 2018, to 6.166 billion kWh.
According to the forecast, Ukraine in 2019 plans to export 6.42 billion kWh of electricity, and this is slightly more than in 2018 (6.2 billion kWh).