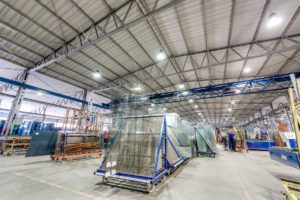 Llentab Group of Companies (Sweden), designer and manufacturer of multifunctional steel buildings, has completed building of the warehouse premises with a total area of 5,500 square meters in town of Baryshivka in Kyiv region. As the company reported on its website, the premises was built for the Dutch HatchTech incubation equipment producer. The warehouse is equipped with gates and reloading platforms with dock shelters.
The Llentab Group designs, manufactures and markets multifunctional steel buildings for a wide range of industries and purposes.
The parent company Llentab AB is headquartered in Kungshamn, Sweden. Llentab is currently present in seven European countries. LLENTAB operates in Sweden, Norway, Germany, Poland, the Czech Republic, Slovakia and Ukraine. Kyiv-based Llentab LLC was created in 2006.