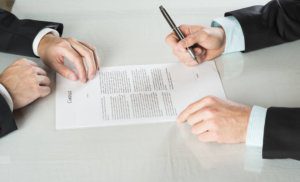 The International Finance Corporation (IFC) from the World Bank group has signed loan agreements on the provision of financing to the largest sugar producer in Ukraine Astarta for the amount of $30 million and the large pork producer Nyva Pereyaslavschyny for $12.5 million.
"Agribusiness is a priority for IFC globally, and Ukraine is very important to our strategy in the sector,' Stephanie von Friedeburg, IFC's chief operating officer, said during a signing ceremony in Kyiv.
According to the press release, IFC's financing will support a two-year investment program aimed at improving the company's resource efficiency and competitiveness by modernizing its sugar plants. This would help reduce the use of gas, electricity, and water. The program also aims to help Astarta—which grows and trades grain and oilseed—purchase modern and efficient farm machinery and construct of new storage facilities.
IFC is providing long-term debt financing to support Nyva's investment program, which includes constructing a new meat-processing facility that will become one of the country's first to comply with European Union standards for food safety and animal welfare. The company will also build a new pig farm and a rendering plant capable of recycling up to 50 tonnes of waste every day, helping to reduce its environmental footprint.
This is IFC's second investment in Nyva.
Pork production in Ukraine remains inefficient and highly fragmented, with many smaller producers lacking sufficient quality controls, IFC said.