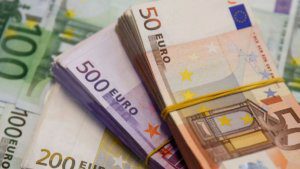 Ukraine has fulfilled a major part of conditions for receiving the first tranche of macro-financial assistance (MFA) from the European Union in the amount of EUR 500 million, acting Finance Minister of Ukraine Oksana Markarova has said.
"Most of the conditions for the first tranche have already been fulfilled. Some of them are in the process of implementation at the final stage. I think getting the first tranche is realistic enough," she told Interfax-Ukraine on the sidelines of the 15th YES Conference organized by the Victor Pinchuk Foundation in Kyiv.
"The question is about reaching agreements with the IMF, which are also important for the MFA. We are working on this too, as soon as there is, I hope, a positive solution, then we will be able to [to get the MFA]," Markarova said.
Commenting on the specific conditions for the first tranche of the MFA, she said that the Finance Ministry had already approved seven general tax consultations since July.
"After we approved amendments to the Tax Code that enable the Finance Ministry to render these consultations, we did not actively use this tool. It's my personal priority," Markarova said.
She said that some legislative requirements are differently interpreted by tax offices in regions and courts, and the role of these generalized consultations is to provide equal interpretation, therefore, the ministry will use this tool.
Asked about the fulfillment of the requirement to ensure effective verification of information on beneficiaries in the public register, Markarova said that this requirement has already been practically fulfilled, as it is prescribed.
"This is a matter of changing the legal acts. There is already a clear understanding of what needs to be changed in the regulatory framework to make this possible. I think we will fulfill this condition," the acting minister said, adding that there is no need for legislative amendments.
At the same time, she said that, in general, the verification of beneficiaries is a very complex issue. Markarova said that there is no country that can show how it works, in particular, this is a new experience for European partners of Ukraine.
The acting minister also said that the draft national budget for 2019 announced all the required funds for the work of the High Anti-Corruption Court.