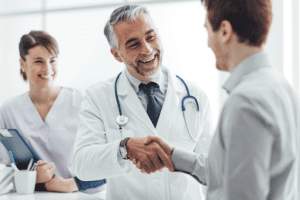 The Dobrobut medical chain and the Boris clinic have launched the merged emergency medical aid service via the merged dispatch service.
The chain said in a press release that the merged emergency medical aid service will have 20 teams. A team meeting the specifics of the call and located closer to the site will arrive at the site.
The merged service park includes mobile intensive care units, specialized teams to assist newborns and children, as well as vehicles that allow patients to be transported any distance throughout Ukraine and beyond.
The integration of emergency services is the first step in integrating the Boris clinic into the Dobrobut medical network, which acquired 100% of the clinic in 2019.