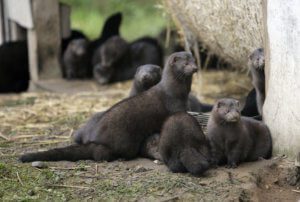 Danish investor Hans Olesen plans to build a mink farm in Zhytomyr region, according to the website of the regional state administration. According to the report, the memorandum on cooperation was signed by the investor and Head of Zhytomyr Regional State Administration Ihor Hundych on May 30, 2018. "The investment project envisages the construction of a mink farm in Korostyshiv district for 5,000 animals. Within five years, the investor plans to expand the farm by 10,000 animals. The amount of investments is EUR800,000,"the report says.
In addition, the investor plans to develop the social sphere and social facilities of the district.
The farm will provide ten jobs during construction and 30 jobs during operation.