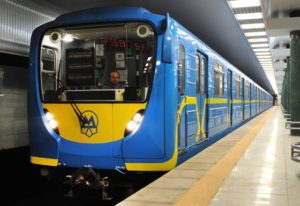 The Kyivstar mobile communication operator launches the service to pay for the 838 taxi service using SMS messages, the press service of the company reported on Thursday. According to the press release, the service is available to all Kyivstar prepaid subscribers in 15 cities of Ukraine where the 838 taxi service operates.
The payment is settled using the Kyivstar's Smart-Money financial service. To do this, when ordering, one need to specify the Smart-Money payment method from Kyivstar or download the Taxi 838 application in the App Store or Google Play and select the appropriate form of payment. At the same time, one does not need to enter information about a credit card. It is enough for the subscriber to have the necessary amount on his mobile account. "The service is simple, safe and does not require a passenger to enter personal data," the press service said, quoting Head of Kyivstar's Mobile Financial Services Serhiy Koptik.
According to the operator's estimates, more than 150,000 subscribers can potentially use the application. This is exactly the number of Kyivstar customers who have called the 838 taxi service over the past few months, although less than 17% of passengers used credit card payments. "This suggests that Ukrainians are still afraid of leaving information about their credit cards in applications," Koptik said.
The operator said that more than 2,500 active services were posted on the Smart-Money platform, and more than 10 million transactions with it were implemented. The most popular services are payment for telecommunication services, national lotteries, online purchases, and public transport fares.