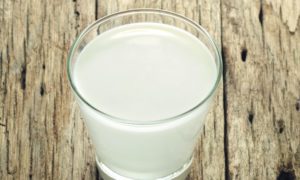 PrJSC Ternopil Dairy Plant (the Molokiya brand) in 2018 received UAH 42.9 million of net profit, which almost corresponds to the result for 2017.
According to the company's annual report, the net income for 2018 amounted to UAH 1.8 billion (18% up), gross profit to UAH 416.4 million (41% more). Current liabilities of the company rose to UAH 160.55 million (32% more), long-term liabilities to UAH 175.9 million (7% more).
According to the report, in 2018 the company produced 56,000 tonnes of dairy goods, including 25,400 tonnes of milk, 11,100 tonnes of kefir, 6,600 tonnes of sour cream, 5,300 tonnes of yogurt and 3,100 tonnes of butter, as well as 2,000 tonnes of cheese and casein.
The company last year invested UAH 25.8 million in non-current assets, of which UAH 23 million is investment in equipment.
According to the company's website, the owner of the controlling stake in the plant is businessman Vitaliy Kovalchuk, who directly and through affiliates owns 51.2%.
PrJSC Ternopil Dairy Plant was founded in 2000. It produces goods under the brand Molokiya, exports butter to Saudi Arabia, Morocco, Georgia, Turkey, and Kuwait.