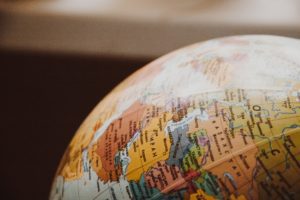 Most people in Russia and Ukraine believe their countries should be independent but have open borders without visas or customs for each other's citizens, the Levada Analytical Center and the Kyiv International Institute of Sociology (KIIS) said in their joint survey.
The opinion was expressed by 52% of Russians polled by Levada and 48% of Ukrainians polled by KIIS. A total of 25% of Russian respondents and 38% of Ukrainian respondents disagreed.
Seventeen percent of polled Russians and 4% of polled Ukrainians said they wanted Russia and Ukraine to be a single state.
The survey showed that people in both countries are well disposed towards each other. Eighty-two percent of polled Russians declared their warm feelings for Ukrainians, including 25% who said their attitude was very good. The percentage stood at 77% and 23%, respectively, in Ukraine.
Negative feelings were expressed by 13% of polled Russians and 14% of polled Ukrainians. At the same time, 85% of Russian respondents and 69% of Ukrainian respondents exhibited negative sentiments towards the leaders of each other's countries, the pollsters said.
Levada polled 1,600 people older than 18 in 137 populated localities in 50 Russian constituent territories on February 15-20. KIIS polled 2,042 respondents in Ukraine on February 8-20.