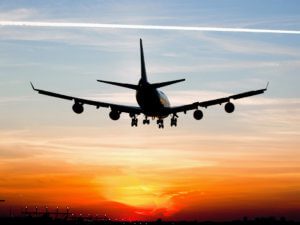 New Georgia's Myway Airlines will launch regular flights to Kharkiv from Tbilisi and Batumi in June 2018, the airline has reported.
The airline will fly on the Tbilisi-Kharkiv-Tbilisi route from June 12 twice a week (on Tuesdays and Saturdays) using Boeing 737-800 planes.
The regular Batumi-Kharkiv-Batumi flights will be also serviced by Boeing 737-800 twice a week – on Wednesdays and Saturdays – from June 13, 2018.
"We should say that Kharkiv would not be the only destination in Ukraine. By the end of this year the airline seeks to launch flights to Kyiv," the airline said.
Myway Airlines's fleet consists of two Boeing 737-800 planes. The airline will receive the third plan early July and the fourth in December.
Myway Airlines was founded in 2018. This is a project of China's Hualing Group.