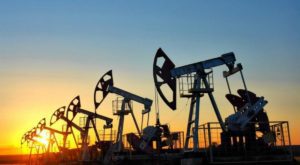 Nafta RV LLC, a subsidiary of Slovakia's Nafta, has won an electronic auction to receive a license for developmet of the Vantazhkivske oil, gas field (Poltava region), according to information on the ProZorro.Sale platform. During the auction held last Wednesday, Nafta RV offered UAH 6.846 million for the license compared with Optima Resource private enterprise, which stopped at the starting price of UAH 6.795 million.
After registering the required documents, Nafta RV will receive a subsurface site for geological exploration and further research and development for a period of 20 years.
According to the materials of the auction, prospective gas resources of category C3 at the Vantazhkivske field were estimated at 3.091 billion cubic meters. It is recommended to drill two exploratory wells with a depth of 5,700 meters and 6,300 meters.
Nafta's main shareholder is EPH holding of Czech businessman Daniel Křetínský.