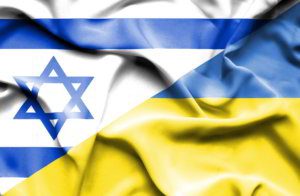 The agreement on free trade area (FTA) between Ukraine and Israel foresees the annulment of import duties for 80% of industrial goods from Ukraine to Israel and some agricultural products from the moment when the document takes force, Deputy Minister of Economic Development and Trade, Trade Representative of Ukraine Natalia Mykolska has said. "At the same time, import duties will be abolished within a range of quotas for a number of agricultural products, and there will be a gradual cancellation of import duties during the transitional periods – three, five and seven years. After these terms end, the duties will be leveled to nil," she said at a press briefing after a government meeting on Wednesday.
According to Mykolska, a certain category of goods falls under partial liberalization. At the same time, jewelry is excluded from the list of goods to which the document applies.
"After the agreement comes into force, Ukrainian producers can export their goods to the Israeli market without taxes. Why is it so important? Because Israel is a fairly closed market with high import duty rates, particularly for agricultural products, for example, for some meat the bound import duty rate exceeds 280%," she said.
In turn, Ukraine opens 70% of the industrial goods market for Israeli producers and also abolishes duties on a number of agricultural products immediately after the FTA agreement enters into force, for some products – within three or five years. In particular, Ukraine will partially reduce tariffs for certain seasonal vegetables and fruits from Israel, the trade representative said, responding to a question from Interfax-Ukraine.
"However, this list is not exhaustive. The FTA agreement is a long-term document," First Deputy Prime Minister, Minister of Economic Development and Trade Stepan Kubiv said. At the same time, he said that Ukraine in the near future will start negotiations about the FTA with a new country, but he did not specify which state it is.