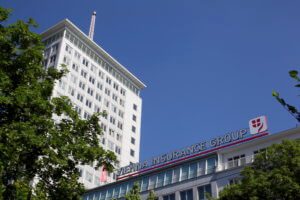 Vienna Insurance Group (VIG) intends to enter the top three leaders of the Ukrainian insurance market, and is mulling the possibility of acquiring another risk insurance company. "We came here to stay. Our goal is to be a leader in the insurance market, to enter the top three," member of the board of Vienna Insurance Group Franz Fuchs said at the first joint press conference of Ukrainian insurance companies that are part of VIG.
At the same time, he noted to date, according to the group, VIG ranks fourth in the insurance market of Ukraine.
He also noted that VIG adheres to a conservative mode of management, has enough funds for investment and Ukraine could become one of the countries in which the money will be invested.
He stated the insurance market of Ukraine is very complicated, with confusing legislation and unsettled communications.
"More than 100 insurance companies work in the market, but if you look at how they really work, then this figure will be reduced to 23-27. There are 45 million people in Ukraine, and if everyone pays EUR9-10 for insurance, then we have something to work on," he stressed.
According to the expert, many investors leave the Ukrainian market, because they do not see short-term advantages. VIG has the plan of development for three, five and seven years, because there are millions of uninsured cars and houses in Ukraine.