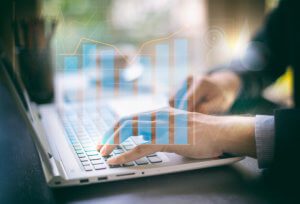 The share of non-performing loans (NPL) in the total volume of loans in Ukraine in July 2018 fell to 55.06% from 55.68%, according to the National Bank of Ukraine (NBU). The central bank said that in particular, the share of NPL in the loan portfolio of PrivatBank fell to 84.54% from 84.64%, in other state-owned banks to 59.09% from 59.11%, in portfolios of foreign bank groups – to 41.75% from 42.54% and banks with private capital it grew to 24.6% from 24.09%.
The volume of NPL of banks in July grew by UAH 5.092 billion, to UAH 631.231 billion, including in state-owned banks by UAH 7.073 billion, to UAH 419.963 billion, in banks with private capital – by UAH 865 million, to UAH 31.817 billion and in banks of foreign bank groups – by UAH 871 million, to UAH 168.338 billion.
The share of all NPL of the loan portfolio of the corporate sector in July fell to 57.28% from 57.83% and in the loan portfolio of individuals – to 50.72% from 51.32%.