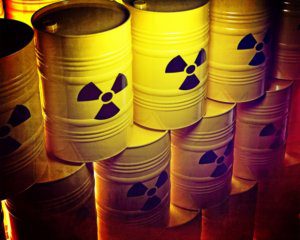 Ukraine's Ministry of Energy and Coal Industry considers it necessary to resume joint construction of a nuclear fuel plant in the country with Russia's TVEL. This is discussed in a letter made available to the Kyiv-based Interfax-Ukraine news agency signed by Minister Ihor Nasalyk, which was sent to First Deputy General Director of Rosatom Kirill Komarov. "Taking into account the existing high level of cooperation in the field of nuclear energy, the prospects for increasing cooperation, as well as the need to resume a number of joint projects, in particular, the project to launch TVEL production in Ukraine, we propose holding a meeting in Brussels from July 9 to July 12, the letter says.
As earlier reported, before the annexation of Crimea by Russia, Ukraine planned the construction of a plant in Kirovohrad region to produce nuclear fuel based on the technology developed by the Russian fuel company TVEL. Pr JSC named "Plant for the production of nuclear fuel" was created, in which Ukrainian state-owned concern "Nuclear Fuel" owns 50% plus one share, and TVEL has 50% minus one share. It was assumed that in 2015 the plant was to start producing fuel elements and fuel assemblies, as well as zirconium components and components made of stainless steel, and in 2020 it was to start manufacturing fuel powders and tablets.
The total cost of the construction of the plant was estimated at $450 million.
In February 2016, Ukraine's State Nuclear Regulatory Inspectorate turned down the application of the "Plant for the Production of Nuclear Fuel" for a license for the construction of the fuel plant. At the same time, TVEL's annual report stated its readiness to return to the project in Ukraine on the same terms.