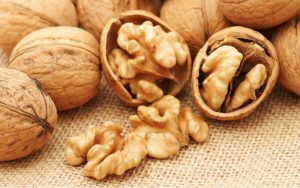 The state-owned Ukreximbank (Kyiv) provided a EUR 500,000 loan to Nutsi LLC, which specializes in the sale of walnuts and pumpkin seeds, to export the 2020 harvest, the bank's press service said on Thursday.
According to the bank, Nutsi has an extensive network of points to purchase nuts and seeds throughout Ukraine and exports raw materials throughout Europe.
According to the unified public register of legal entities and private entrepreneurs, Viacheslav Yanchiy is the ultimate beneficiary of Nutsi LLC, the size of the charter capital of the company is UAH 44,000.
Ukreximbank was established in 1992, the only owner is the state.
According to the National Bank of Ukraine, as of July 1, 2020, in terms of total assets, Ukreximbank ranked third (UAH 226.729 billion) among 75 banks operating in the country.